Use our valuer's expertise to insure & protect your fine art & antiques
Our insurance valuation supports clients in the event of loss or damage to their fine art and antiques. It contains all the information needed to make a confident and accurate claim. The loss of personal possessions and the process of claiming is often very stressful. Therefore, if all parties were able to refer to our current and comprehensive insurance valuation, lengthy disputes, and the added pressure they cause, would be minimised.
Culvertons' experts conduct themselves in a professional and sensitive manner at all times. They work within a continually fluctuating market, keeping track of trends and fashions. This insight together with our specialist knowledge delivers the accuracy we strive for.
Please contact us if you would like some further information regarding our insurance valuation service.
In what form does our valuation take?
Our report takes the form of an inventory. It is easy to follow, with each item listed on a room-by-room basis. Every entry, where appropriate, has a full description with measurements, a supporting photograph and valuer's notes. Insurance values accompany every listed item, with the report ending by way of a summary and a statement of the collection's total value for insurance purposes.
Can our insurance valuation help you in other ways?
Yes, it can be a useful tool in assisting with the division of assets between family members. With a little forward planning, benefactors could help future executors by simply personalising our inventory. Adding the chosen recipient's name alongside each listed item would give a clear indication of their wishes.
Antiques and fine art can act as a link between the past, present, and future generations. Consequently, their loss can be particularly upsetting. The safe return of stolen or lost items often depends on the detailed information you and your insurance company hold.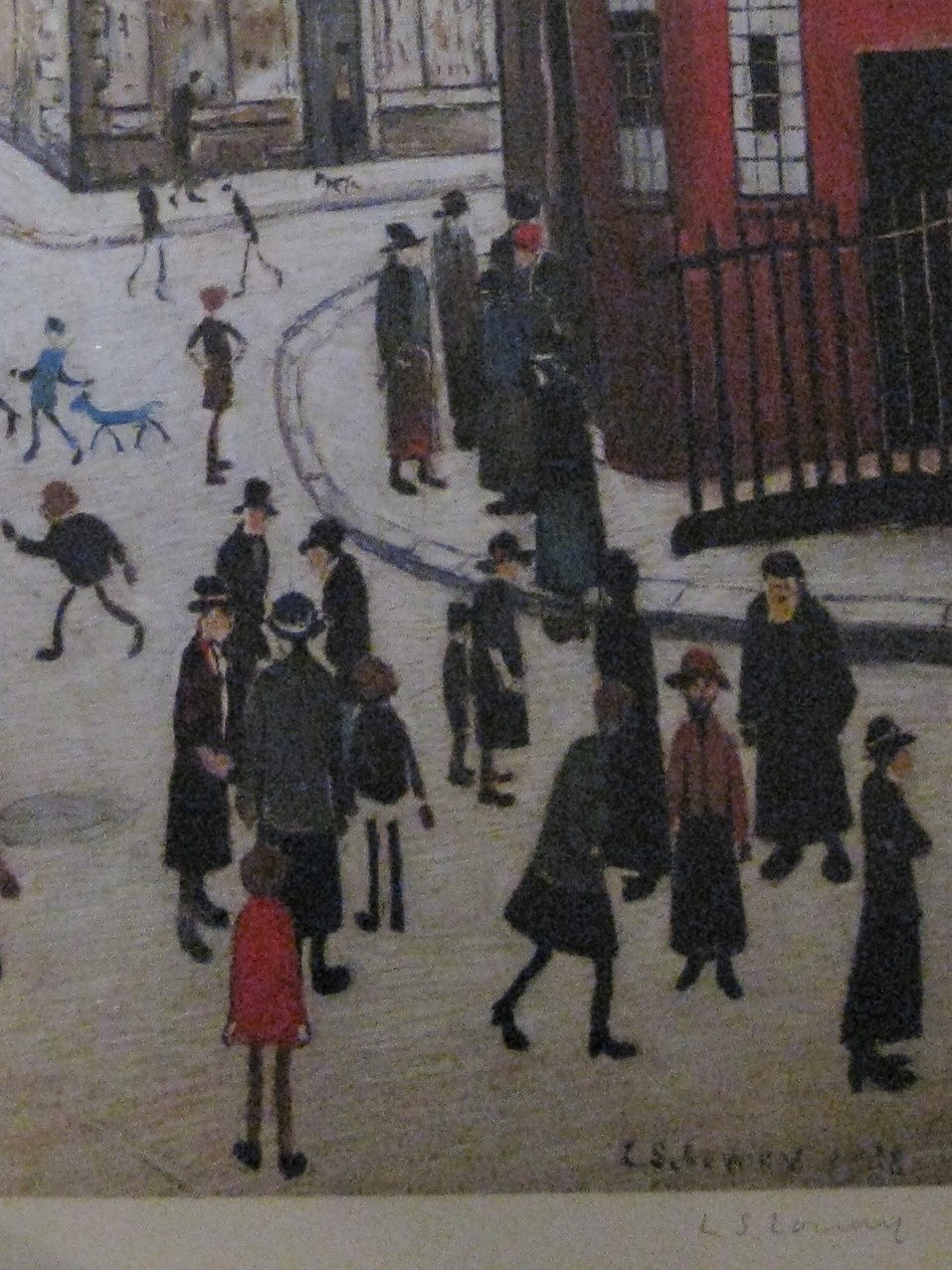 Do antiques & fine art of low value need to be included?
Home insurance policies generally require high-value (approx. £1000/1500 +) items to be separately listed. In our experience, however, a thorough appraisal should be carried out. Possessing a comprehensive valuation, that includes an image of everything that has sentimental value and financial worth, whether high or low, will substantiate your claim of ownership, and loss.
Whatever type of insurance you decide on, an up-to-date accurate inventory and insurance valuation are key when making a successful claim.
What is the difference between open market value and insurance value?
The open market value is an estimate of what an item may achieve if sold at auction (auctioneers hammer price before deductions). HMRC request the open market value of items within an estate to calculate the inheritance tax that is due.
The insurance value of an item is an estimate of what it would cost to source a ready replacement from a recognised art or antique dealer in a timely manner.
Will poor condition effect our valuation?
The wear an object may sustain over its lifetime can, on very rare occasions, increase an item's decorative appeal. As a rule, however, poor condition, losses, and previous insensitive restoration will dramatically reduce worth. Unsurprisingly, a wonderful patina and good original condition will increase an item's insurance valuation.
How do we calculate insurance values?
We estimate an antique's or artwork's insurance value by adding a percentage uplift to its open market (auction) value. The uplift we apply is dependent on an item's condition, rarity, and commercial appeal.
For example – antique display cabinets are out of favour, this means any uplift to reflect their insurance value would be minimal. In contrast, the widespread decorative appeal of a Late 19th Century marble bust of Homer (see below) demands a much higher uplift.
How much do Culvertons charge to undertake a valuation for insurance purposes?
Culvertons fees are transparent and fair. We only charge for the time it takes to prepare your report, not a percentage of your collection's total value.
When preparing a quotation we would take the following factors into consideration –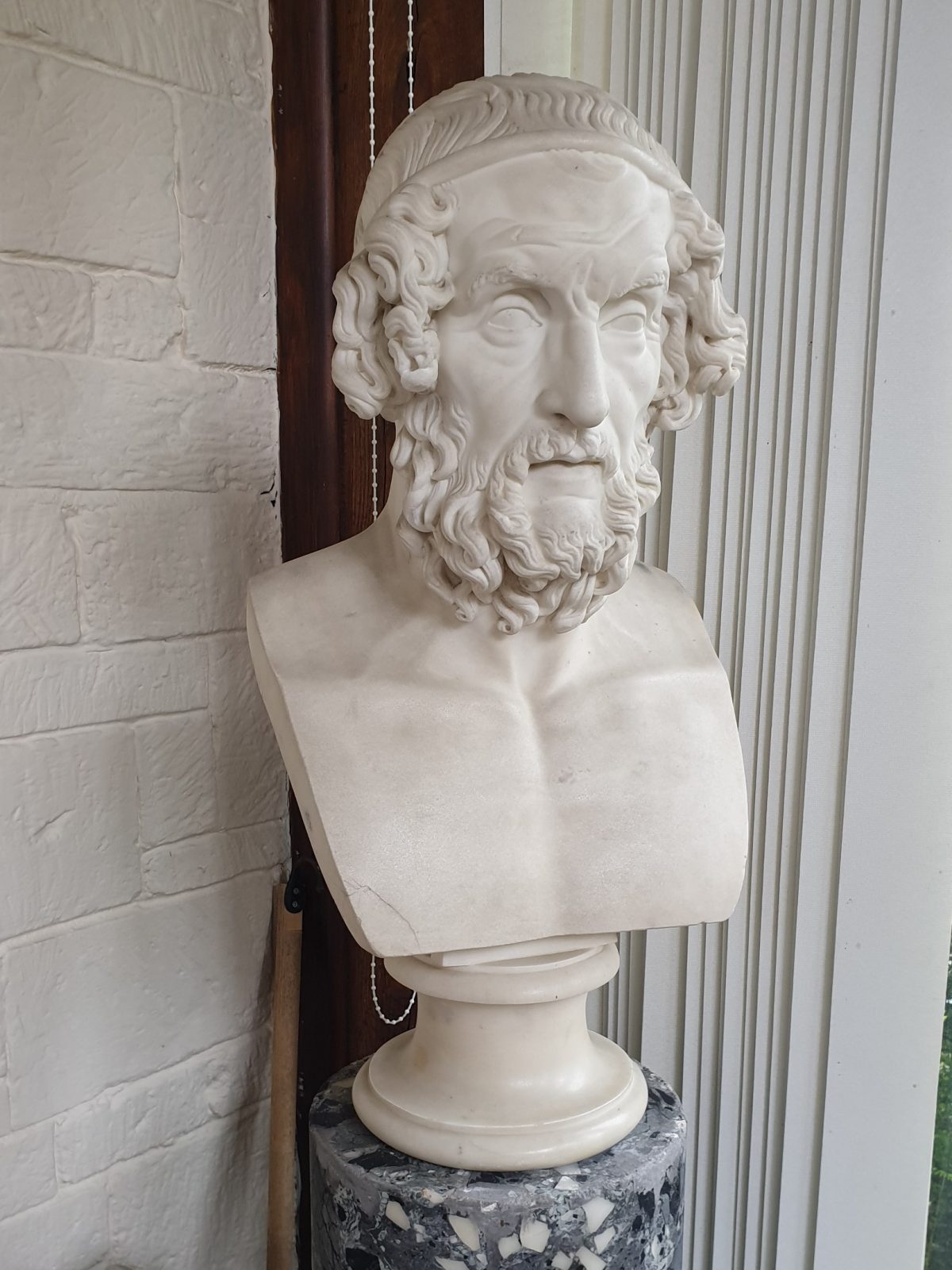 Specialized or unusual collections often need more research and manpower.
Very high-value items may require us to increase the level of our insurance cover.
The number of items to be valued.
Your location
During your first meeting with our general valuer, he will explain the process to you, gather information regarding your collection, and answer any questions you may have. We can then start preparing an accurate and competitive quotation.
We are proud of our reputation as one of the most trustworthy and conscientious valuation specialists.

How do we offer such a competitively priced insurance valuation service?
Maintaining a competitive edge is always challenging, however, thanks to a previous commission we have been able to fine-tune the method in which we undertake valuations –
A County Council made an approach to Culvertons. They were interested in finding out the overall insurance value of the artefacts held within the county museum. Before undertaking this huge task we proposed conducting a time and motion study. The ethnographic collection contained thousands of artefacts and was perfect for this trial run.
Our completed report avoided the need for a lengthier valuation, saving the council money during a period of austerity and budget cuts. The data we collected proved to be invaluable and continues to help us prepare competitive quotations for our customers.
How long will I have to wait before I receive my completed valuation?
On average, it only takes approximately two weeks for us to complete our report. This timely service is partly achieved by answering your questions and queries quickly and efficiently, with a simple phone call or email. Even our draft report is sent for your approval and comment as a secure attachment to reduce time in transit. The completed version, however, is always sent by registered post. If your collection is particularly large or complex, we may sometimes ask for a short extension to the above completion time.
Is it advisable to regularly update the financial protection you have in place for your antiques & fine art?
A re-appraisal of a previously accurate insurance valuation only needs to be carried out if the market has changed sufficiently to warrant it. Culvertons would be happy to advise clients on their collection's current commercial appeal.
Please do contact us if you have concerns regarding the level of cover you have in place.
What is the current state of the market for general antiques & fine art?
In the last quarter of the 20th Century, there was stability and growth within the traditional antique trade. That ended abruptly with the arrival of new decorative trends and demand for innovative and fresh interiors, to mark the new millennia. This reversal in taste severely affected the trade in traditional antiques, and still keeps values for many pieces at a fifty-year low. Although, dealers have since made substantial headway.
Diversification and engagement of new technology have been the key to the antique trades' survival. Embracing the current decorative-driven market, together with online trading and social media has provided dealers with a new, hungry and enthusiastic customer base. Fortunately, tastes have again broadened. The value for money that some sensitively restored, traditional antiques now represent has triggered a resurgence in interest and sales.
Insurance valuations have dramatically fallen in some traditional areas but antiques that complement and enhance contemporary homes have made rapid gains. With this in mind, it is just as important to put in place financial protection for these pieces now, as it was for antique mahogany dining tables and chairs in the 1980s and 90s.
A valuation for insurance purposes will rise and fall in line with an item's commercial appeal.
Do Culvertons hold adequate insurance cover?
Culvertons' services are backed with high-quality indemnity insurance along with comprehensive accidental damage and public liability cover.
Do we provide an insurance valuation service in your area?
Culvertons offer its insurance valuation service throughout central & southern England principally in Surrey, Kent, Sussex and Hampshire, including London.
How do I arrange a quotation?
If you wish to arrange a quotation, have a question about our services, or need some help and advice please visit our contact page.
What our clients say...
"Dear Jonathan I am writing to let you know how delighted I am with the mahogany glazed bookcase that was delivered safely by courier this afternoon, the item as good as I'd imagined from viewing the photographs and description you had displayed on Selling Antiques. I like the fact the bookcase has a quality about its manufacture, a fairly simple design but with a nice colour and proportions exactly what I was looking for: a perfect piece of furniture for an avid bibliophile! I also appreciate that the original label stating the bookcase was awarded as a prize for solo singing (certainly a step up from the humble book token!) by the St Andrews Choir School in London is still intact, giving the piece an interesting provenance and elevating it above similar mahogany bookcases. As it was my first time I had ever purchased a piece of antique furniture from an online seller I was initially unsure about placing an order but having read through the detailed description of the bookcase, and subsequently spoken to you over the telephone, I was quickly reassured that Culvertons was a business I could trust. Thank you again for helping organising the delivery; the courier, Steve, arriving close to the estimated time given and was quick and efficient in helping with the unloading. Best of luck in sleuthing many more interesting antique gems in the future as you had done so with the glazed bookcase. Kind regards Edward Shepperd."
Edward Shepperd